The 5 Best Generators for Your Home 2023
01/11/2022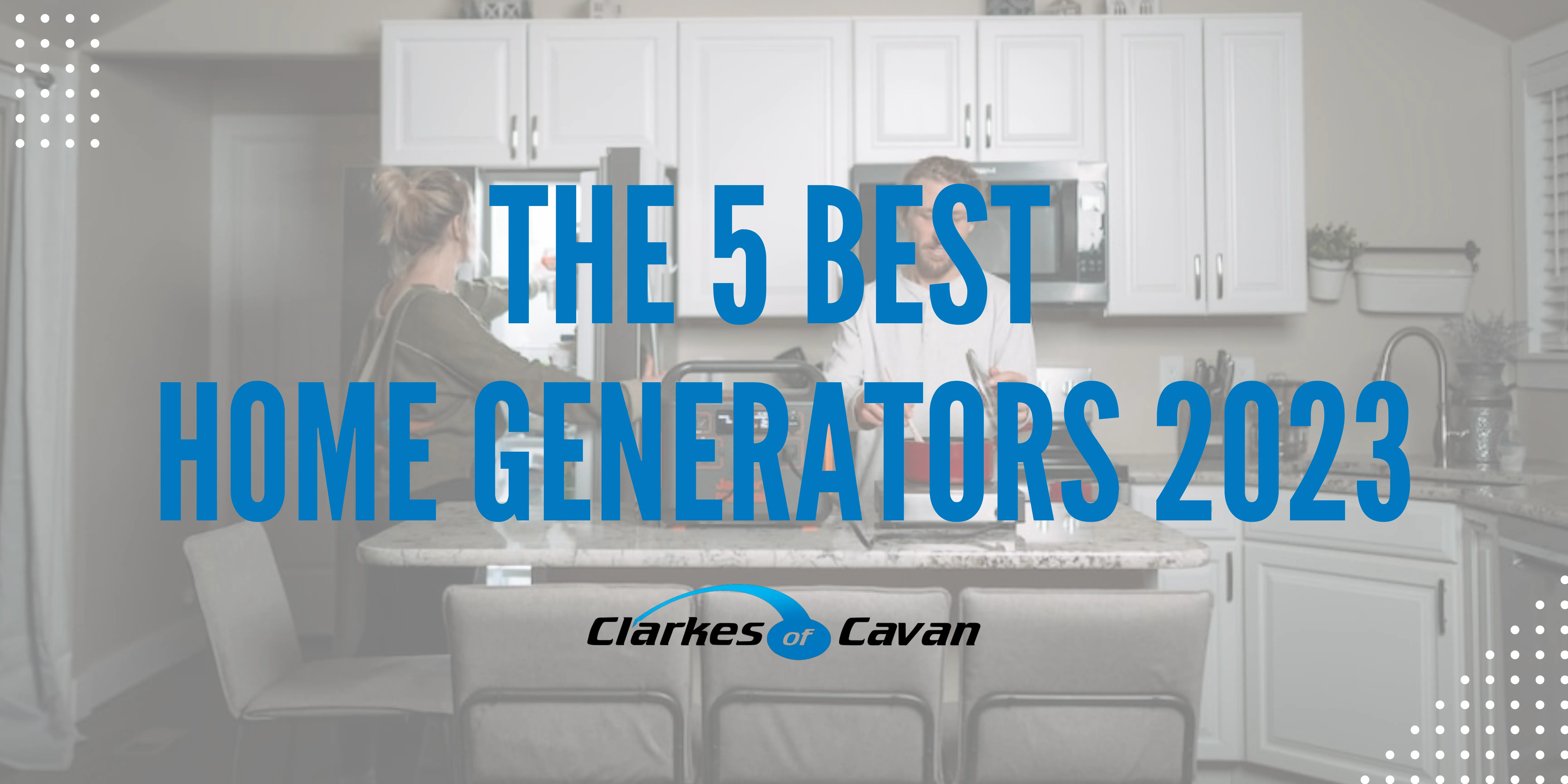 First, What is a Home Generator?
With extreme weather events becoming more frequent, home generators have become fairly common for anyone who lives in a suburban area that often hit with power outages after storms, flash flood and more. Any of these can cause power outages for days or even weeks in some case. When power is cut off, the best solution is a backup home generator. In case of an emergency, it will keep the food in your fridge cold and fresh, keep the lights on, keep medical equipment running and charge any other electronic devices that may need to be powered in a variety of power-out situation. Today, we are featuring our best 5 top picks for home generator.
The 5 Best Generators for Your Home 2023
Honda EU10i is a 4 stroke petrol generator with engine oil, just fill it up and you are good to go. The best benefit going with Honda EU10i inverter generator is it allows to throttle the power. This means if it is not using its full capacity, it does not run at full capacity. All honda generators co-miner carbon monoxide detection is on board. It is a great home generator for those who are noise and space conscious. Plus, it is also a popular choice for outdoor camping activities. It produces 1000 W of portable power and runs 8 hours continuous to power applications and sensitive devices.
Overall Reviews:
✓ Lightweight, easy to carry
✓ Super quiet
✓ 3 years warranty
Loncin Inverter Generator has a full power of 3500W and supplies high quality electric power. It is the most neighbourhood-friendly generator for your home, thanks to its smart design that keeps it running at a noise level of less than 65 decibels. Using inverter technology, this generator provide low HD power which mean they are quiet and suitable for camping grounds and residential neighbourhoods with noise level restrictions. Overall, it is much quieter than other standard generator. It takes the power down when you are not using it. It weighs only 45kg and is suitable for emergency back up at home or on the go. It delivers a smooth flow of power, allowing you to power sensitive electrics from laptops to angle grinders without worrying about power surges that can damage your equipments.
Overall Reviews:
✓ Super quiet
✓ Supplies high quality electric power
✓ 10 hours continuous operation after a single refueling
The next one on our top pick list is a generator you can look up to when you need more run time. Better durability and boost realibility, 6.9 KVa Jefferson Generator is a heavy duty model built to offer an ideal and unbeatable supply of power. Thanks to the use of a powerful motor the generator can give you a reliable and continuous supply of continuous 5,000 running Watts up to 10 hours running time. This amount is enough to keep your home alive, run your power tools and keep your job site active. It also come with an extra large fuel tank that allows it to provide extended run time. Moreover, the unit has an engine volume of 97 decibels and it includes LCD digital display and wheel kit for your convenience. If you are new to using a generator and has queries, the user manual is included that give simple and clear instructions regarding use and maintenance. Overall, it is very easy to assemble and start.
Overall Reviews:
✓ Up to 10 hours of running time
✓ Easy to read LCD Screen
✓ Powered by MacGen (the number 1 choice for Power Generation in Ireland and UK)
Not everyone has the space or budget for a whole home standby generator. If that is you, our top pick excellent portable 2300W Draper petrol generator as part of the super quiet series, its sound rating is just 62 decibels. It is powered by a 4 -stroke petrol engine for easy kick-start. It runs continuosly for 5 hours at 100% load which is best option for temporary use during a power outage. Excellent quality and value for the money.
Overall Reviews:
✓ Produce less harmful carbon dioxide fumes
✓ Quiet & runs continuously for 5 hours at 100% load
✓ Stable running of sensitive electrical such as laptops, microwave ovens etc.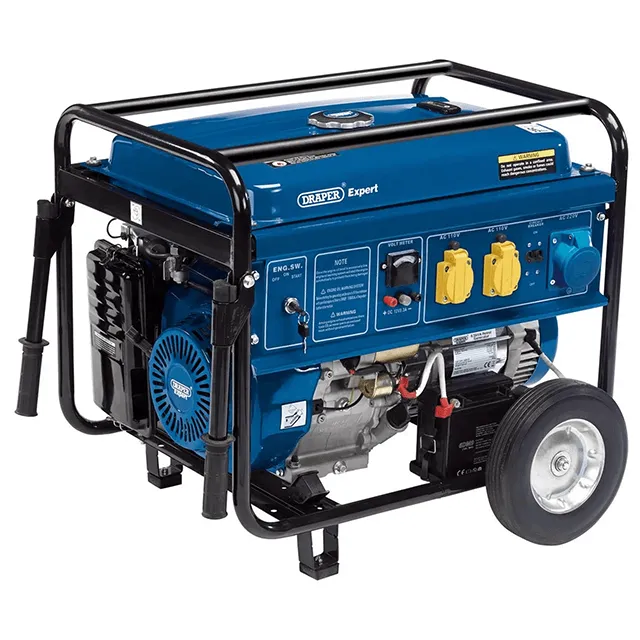 6500W Draper Petrol Generator is one of the most cost-effective generators among its competitors. It is a larger portable generator that deliver sufficient power can be useful as a power source of many applications. It is useful generator when you need electrical power at your job site or on the farm to run machinery and that is what we think makes it a great buy for a generator that can deliver 6,000 Watts of continuous output. This generator is very affordable being portable makes it apt on the farm to power machinery and is not that noisy. Thanks to heavy-duty portability kit, featuring two large robust wheels and a fold-away handle.
Overall Reviews:
✓ Two large robust wheels for easier relocation and transportation
✓ Simple pull recoil & electric start mechanism
✓ Reliable petrol engine provide excellent power generation
Lastly, home generators make our live easier but we want to emphasise the important of using the generators safety.
Five quick tips to be mindful of when using your generator:
Beware of hot engine components
Always use the proper extension cord
Do not overload your generator
Do not store fuel near ignition sources
Protect your generator from the rain and snow
We hope our articles was helpful and you can buy all generators above at our store or online. If you still have any questions, visit our store or call us today +353(0)494332166