McHale 994 Bale Splitter: Simplifying Bale Handling
Written by Neil Brady. Published 23/10/2023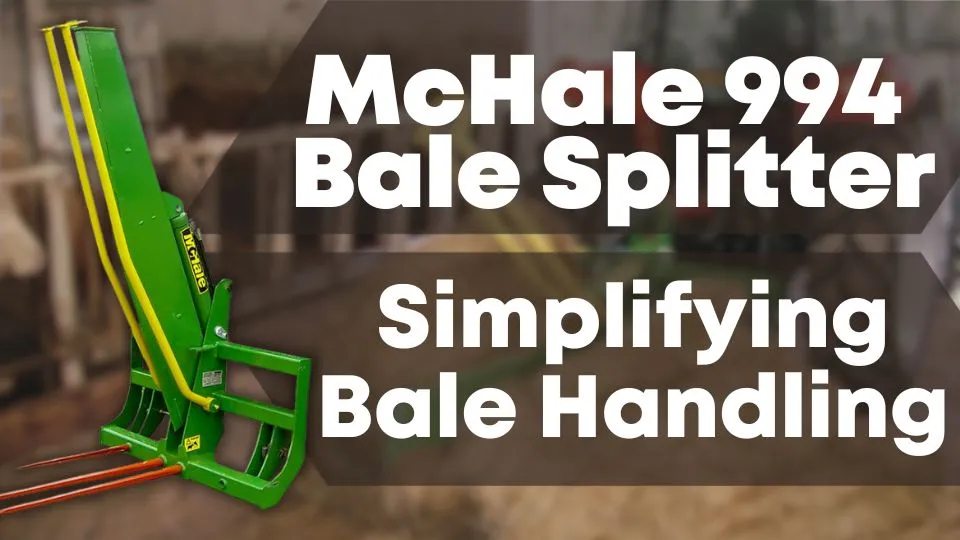 Table of Contents
About
The McHale 994 Bale Splitter offers a robust and efficient solution for handling silage, hay, or straw bales. With a combination of simplicity and strength, this innovative machine streamlines the process of cutting and transporting bales, making it a valuable addition to any agricultural operation.
Efficient Bale Splitting
The bale splitter is powered by a single double-acting hydraulic cylinder, featuring a uniquely designed knife that cleanly and quickly splits bales. Here's how it simplifies the process:
1. Bale Transportation
With the knife in the upper position, the bale splitter can spike the bale, securely transporting it from the stacking area to the feeding location. This feature enhances the overall efficiency of your operations.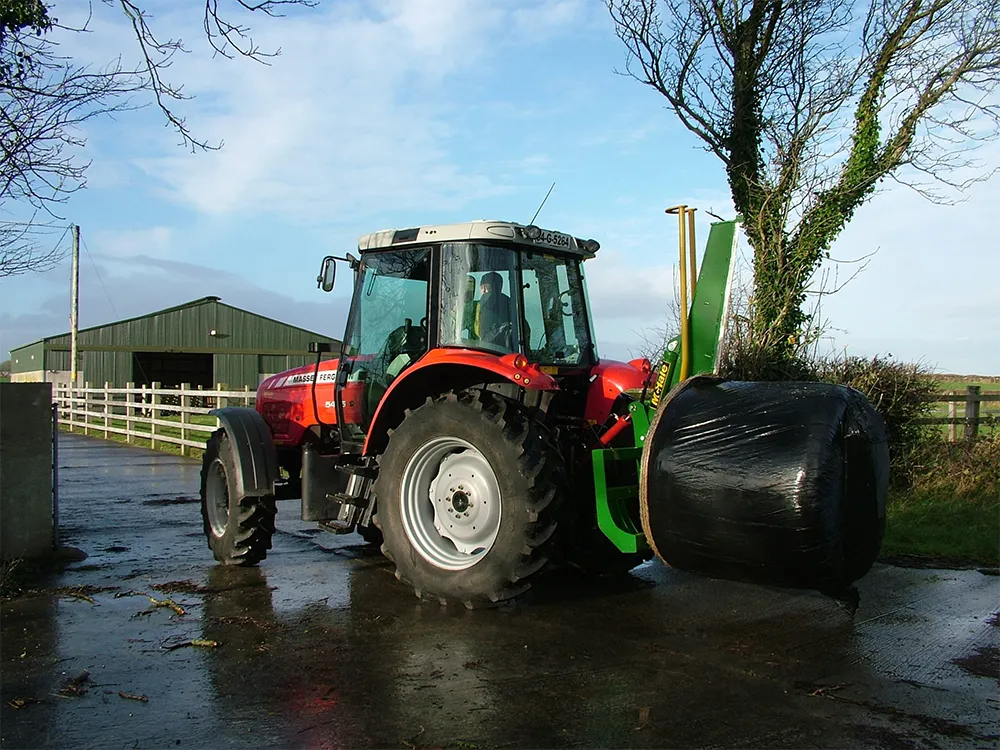 2. Bale Splitting
Upon reaching the feeding area, a single cut from the specially designed knife effortlessly splits the bale into manageable segments. This process ensures that feeding is not only efficient but also minimizes wastage.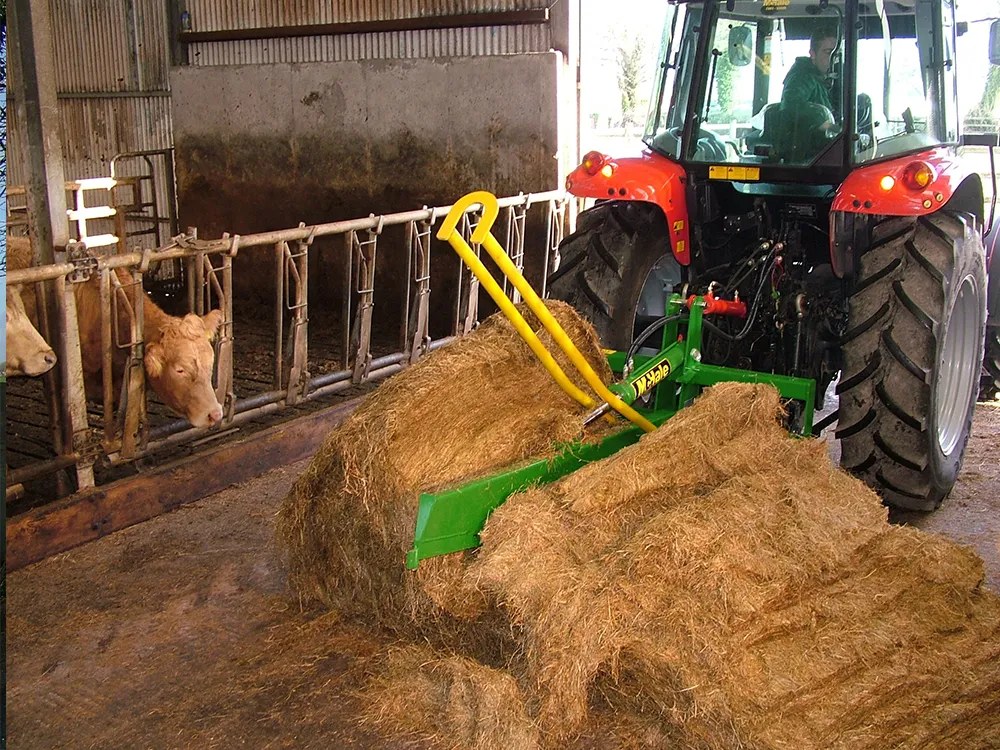 3. Bale Transportation After Splitting
The bale splitter's tines can be used to further manage the divided sections, transporting them to different areas in the feedlot. This level of versatility optimizes the organization of your feeding process.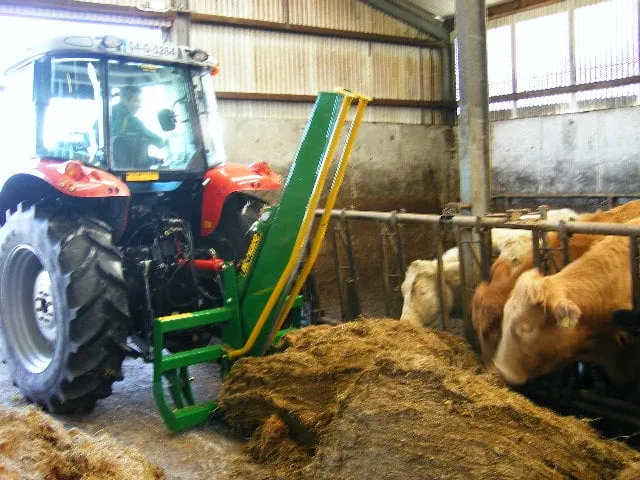 4. Splitting Green Chop
In addition to standard bales, the bale splitter can also be proficient in splitting green chop. This adaptability makes it an invaluable tool in various agricultural scenarios.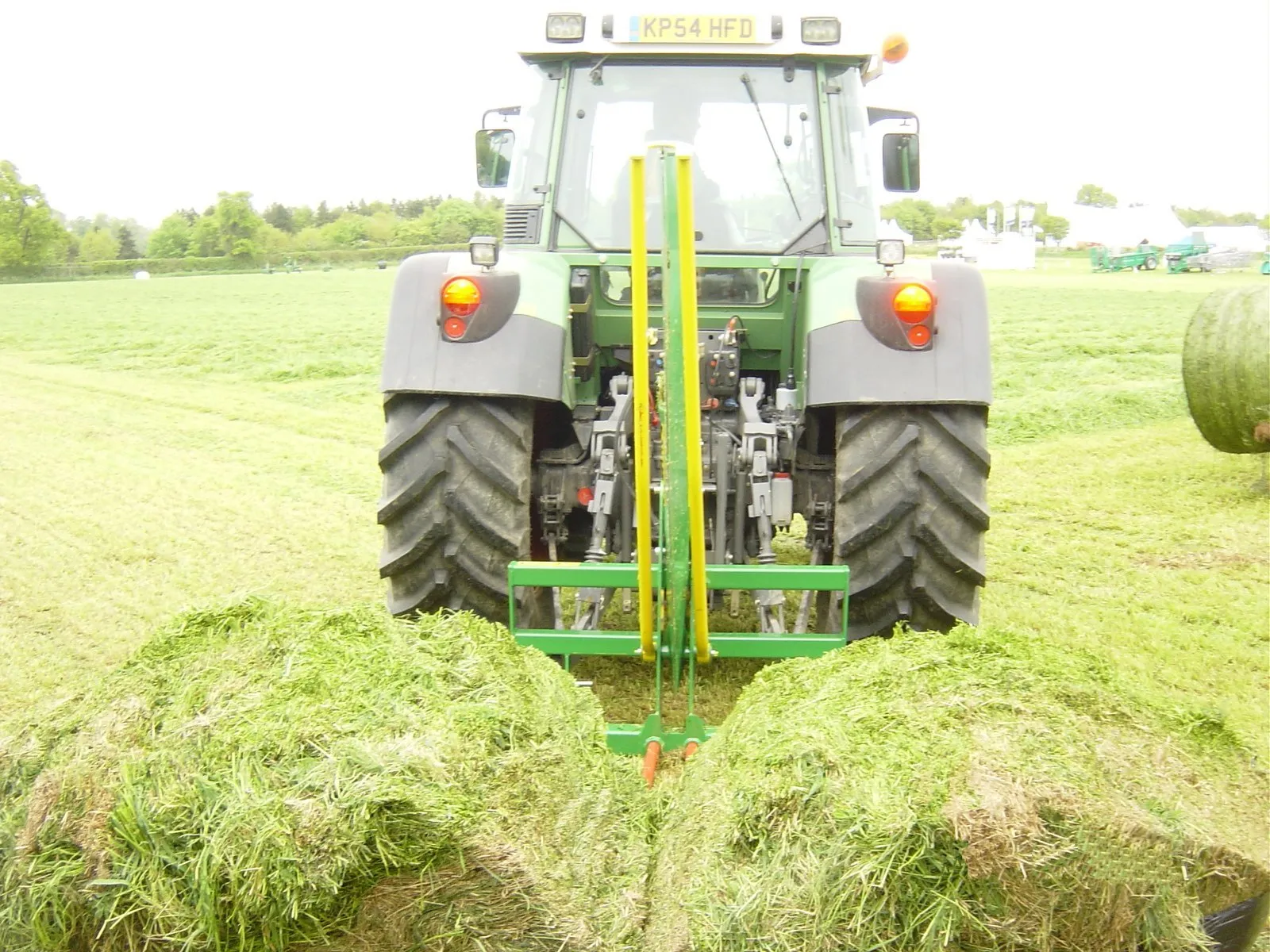 5. Splitting Hay or Straw
Whether you are working with hay or straw, the bale splitter delivers consistent and efficient results. This means that you can handle different types of bales with ease, making it a versatile addition to your equipment lineup.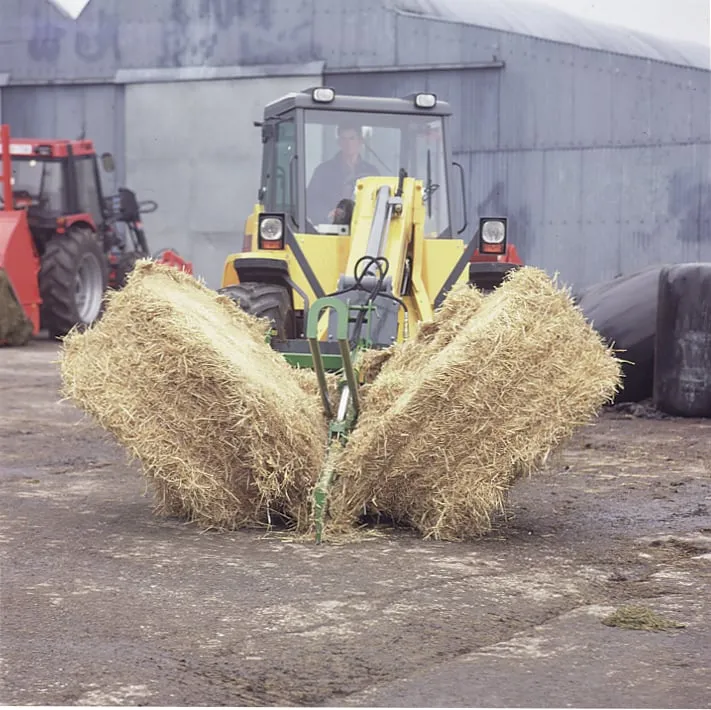 Versatile Application
The bale splitter is designed with practicality in mind. It is available in a standard three-point linkage configuration and can also be fitted to a tractor loader or industrial handler, adding to its adaptability and convenience.
Like all McHale products, this round bale splitter incorporates common-sense design, quality components, and precision engineering to ensure that round bale splitting is not only efficient but also durable. With a focus on functionality and robustness, it can withstand the demands of agricultural work.
Technical Specifications
Here are the technical specifications for the bale splitter:
Weight: 230 kg / 507 lbs
Length (Overall): 2.05 m / 6'8"
Width: 1.25 m / 4'2"
Height Open: 2.20 m / 7'3"
Height Closed: 1 m / 3'3"
Lifting Capacity: 1100 kg / 2425 lbs
Hydraulic Requirements: One Double Acting Service
Minimum Hydraulic Pressure: 150 bar/ 2250 Ibs/sq.in
Video
Conclusion
The bale splitter is a remarkable piece of agricultural machinery that combines simplicity and strength to streamline the process of cutting and handling bales. Its efficient bale splitting, versatile application, and durable construction make it a must-have for any farmer or agricultural professional looking to optimize their operations. Invest in the bale splitter and experience the difference in bale handling efficiency.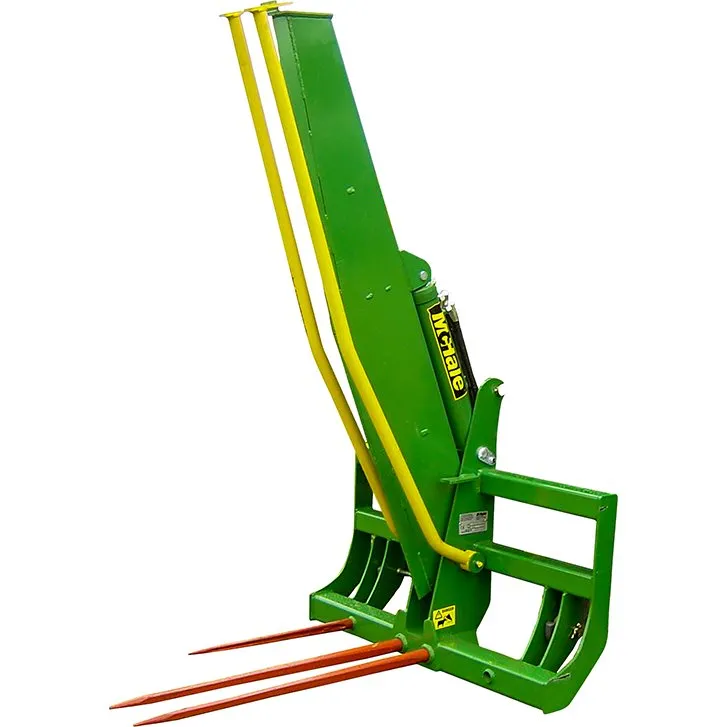 Capacity: Up to 1.5m bales / Up to 5' bales
Weight: 230kg / 507lbs
Hydraulic Requirements : One Double Acting Service
Lifting Capacity : 1100Kg / 2425lbs